Craving a getaway to a cliffside village of fresh pasta, ocean breezes and all-around perfect enchantment?
Welcome to Vernazza.
This Italian cliff town has been proclaimed the "loveliest" of the Cinque Terre, those five seaside towns on the northwestern Italian coast that are famous with hikers, who hop from one to the next on a network of breathtaking seaside trails.
Visitors almost unanimously agree that this tiny gem has some of the friendliest residents, the most stunning castle-top lookout point and the freshest pesto around.
And we haven't even peeked at the views yet: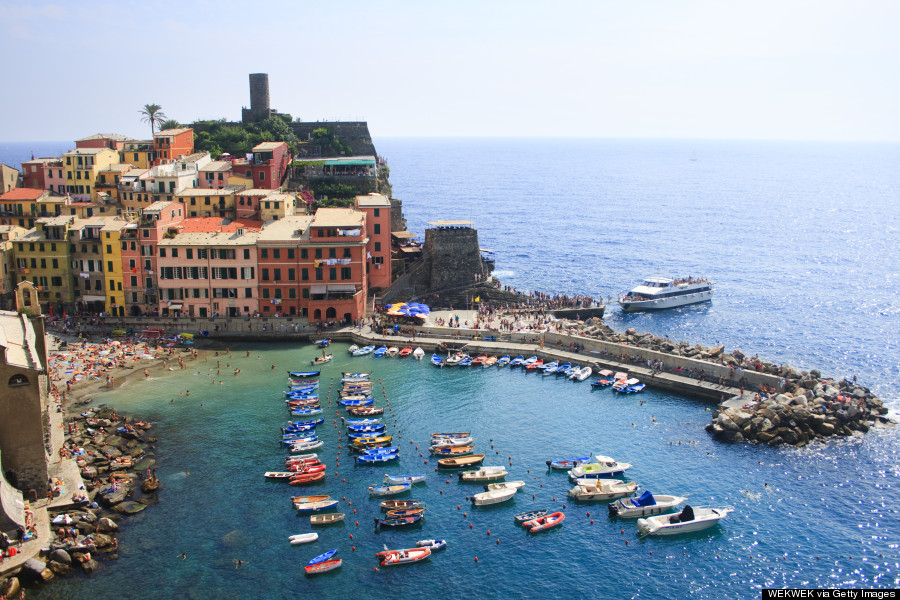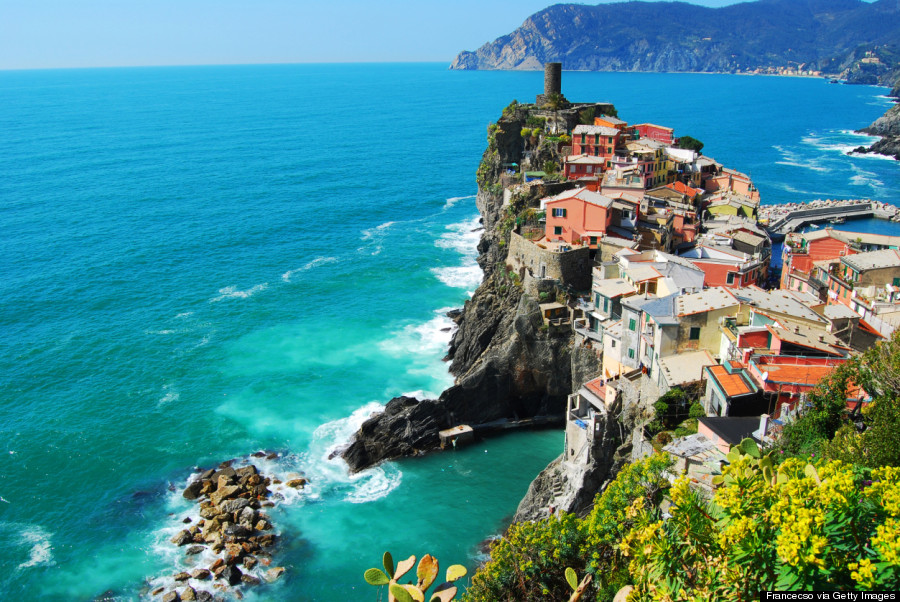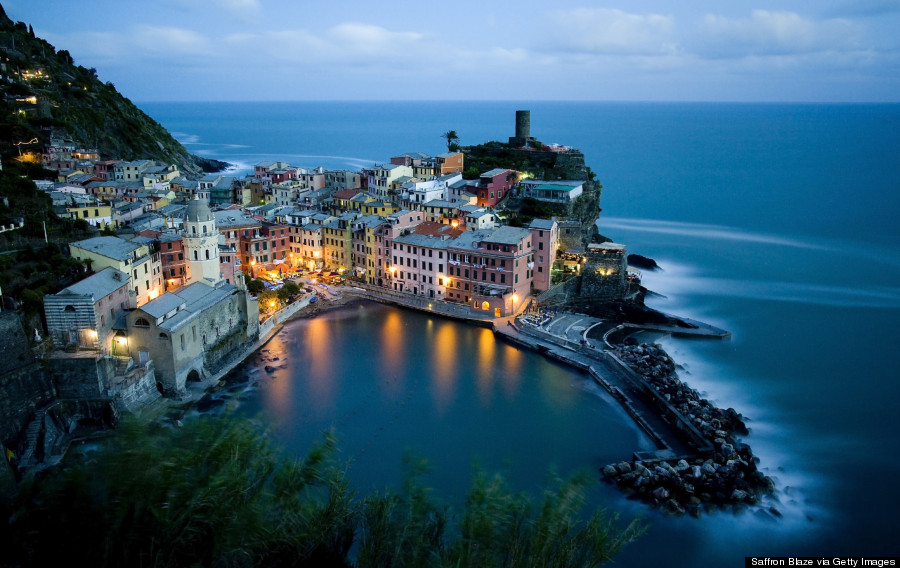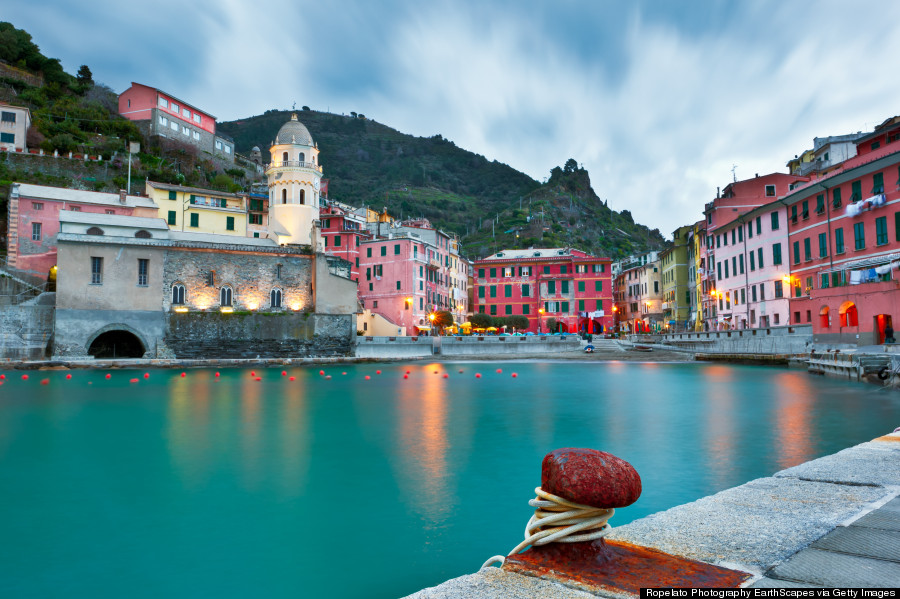 Visitors to Vernazza will notice it's the only Cinque Terre town with a natural harbor — the port clanks with colorful boats, and residents jump between fishing boats to bathe in the crystal-blue water (when they're not at the town beach, of course).
You can rent out a local's room to live the authentic Vernazza lifestyle, or cozy up in a handful of charming hotels and inns. Narrow alleys weave toward a castle, candy-colored homes and a tiny seaside church. The gelato is stellar, and the village cemetery is said to have some of the all-time best views, especially at sunset.
Don't miss what some have described as the after-sundown locals' parties, on the beach with live music and wine!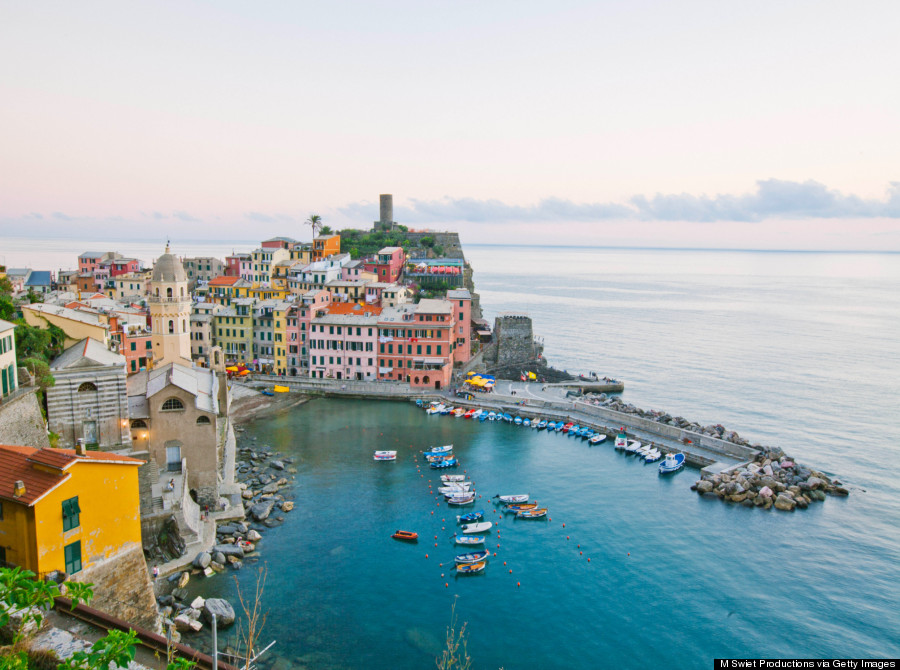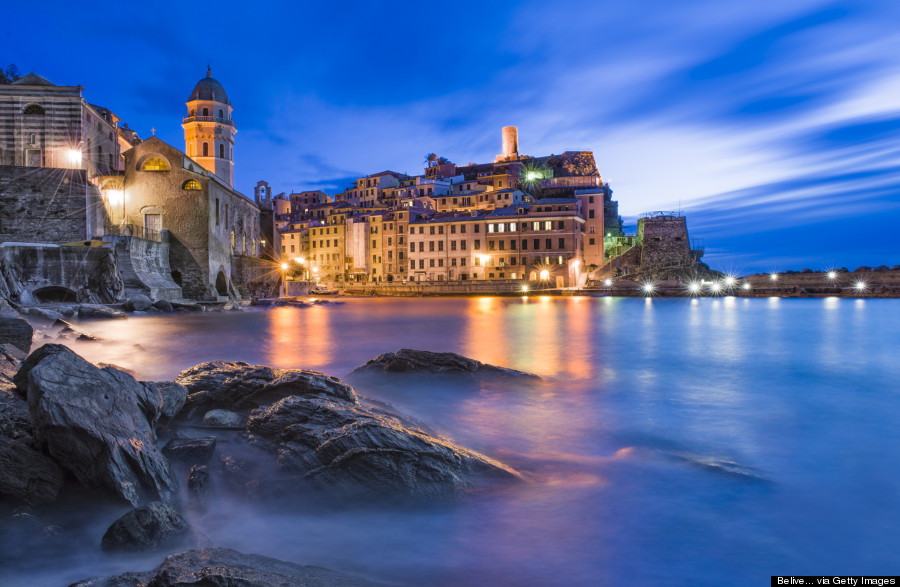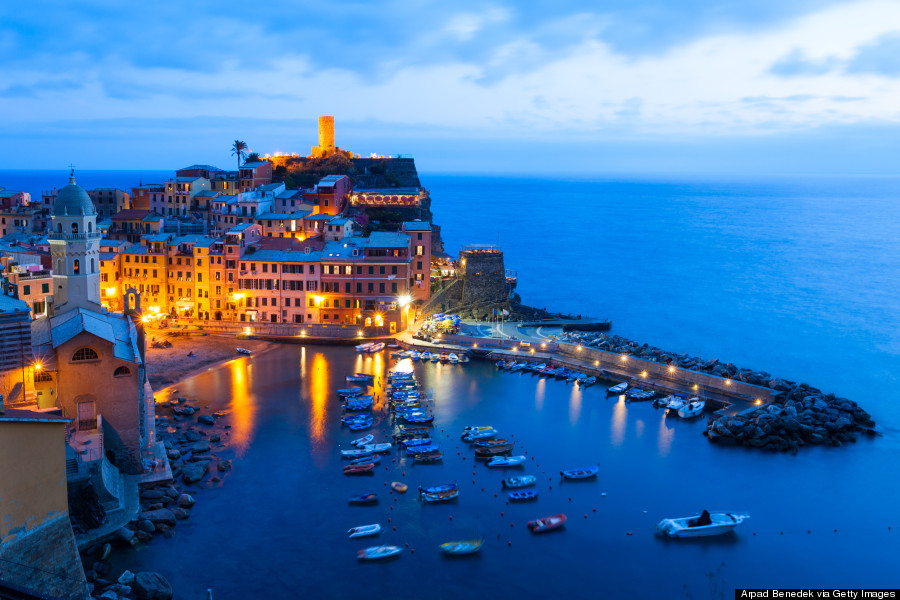 Vernazza — and the rest of the Cinque Terre — suffered flooding in 2011, but the city is successfully recovering (with repurposed materials to boot!). You may find some trail and business closures during winter, as summer is Cinque Terre's big tourist season, but there are perks to visiting in the off months, too.
See you on the trail. Ciao!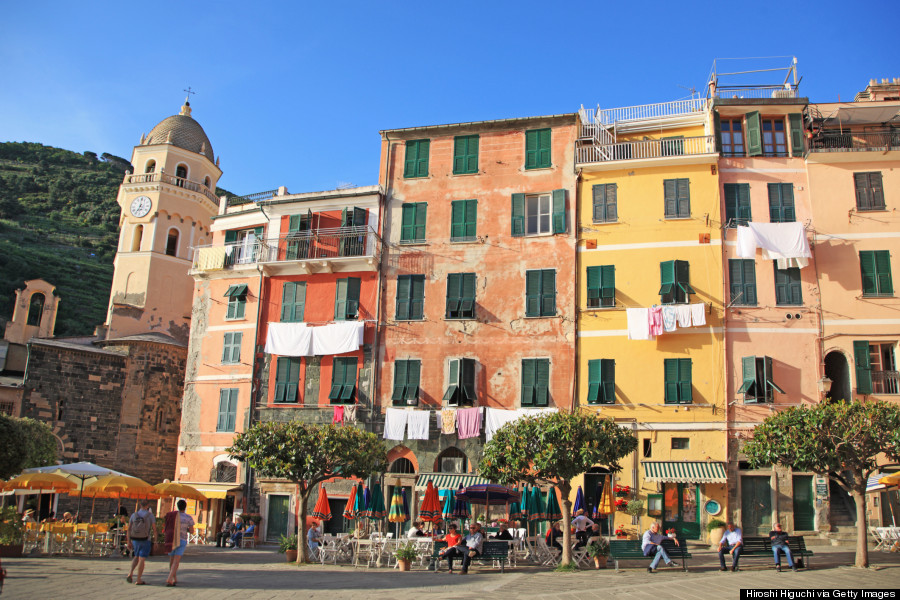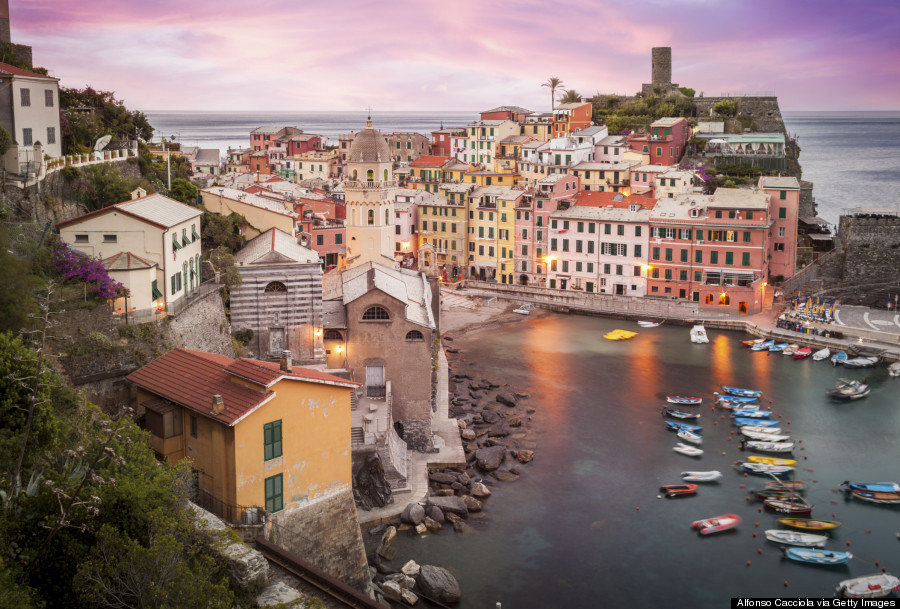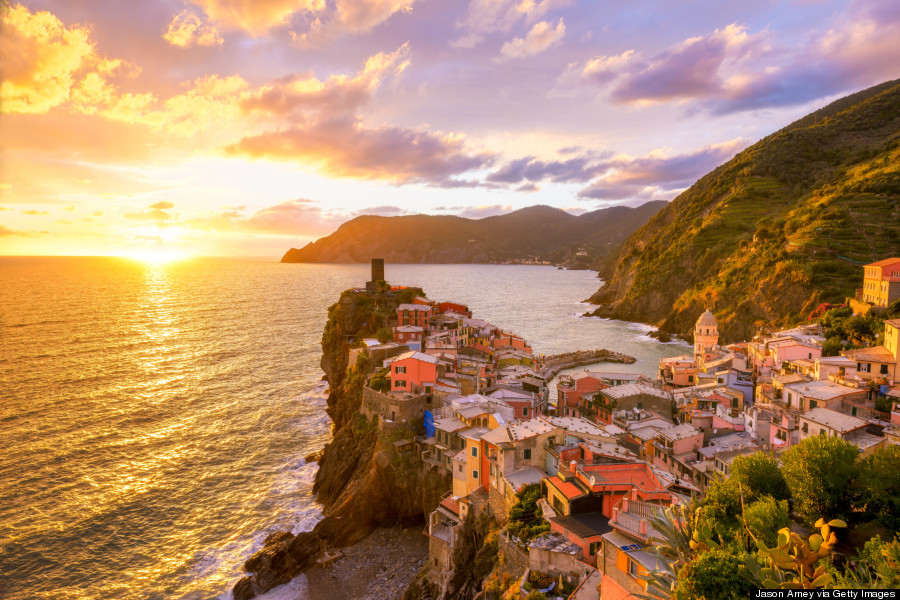 by THE HUFFINGTON POST