Want to travel to the corners of the world without breaking the bank? These 10 destinations might be just the ticket. Selected due to their value for money and favourable hotel reputation, these towns, cities and national parks will not disappoint.
From South America to China, via Morocco and Greece, the list explores all corners of the globe to suggest destinations off the beaten track. Many are protected areas or contain UNESCO World Heritage Sites, while some have hosted films due to their unique landscapes and natural beauty.
Looking for some brand new travel inspiration? Check out the list below.
1) Aït Benhaddou, Morocco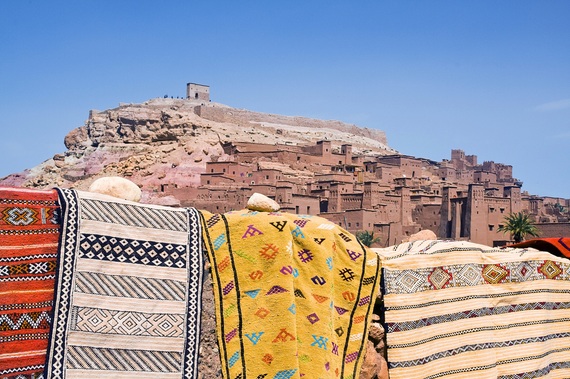 Source: Dimitry B., Flickr
Like many of our Best Value destinations, Aït Benhaddou is home to a UNESCO World Heritage Site. The fortified city was made famous in recent years by 
Game of Thrones
, but has previously been featured in 
Gladiator
 and 
Kingdom of Heaven
. Despite its small size, the pre-Saharan enclave promises an unforgettable trip. Visitors can take a bike ride, visit local shops or climb to the top of the town to take in its spectacular views.
2) Mostar, Bosnia and Herzegovina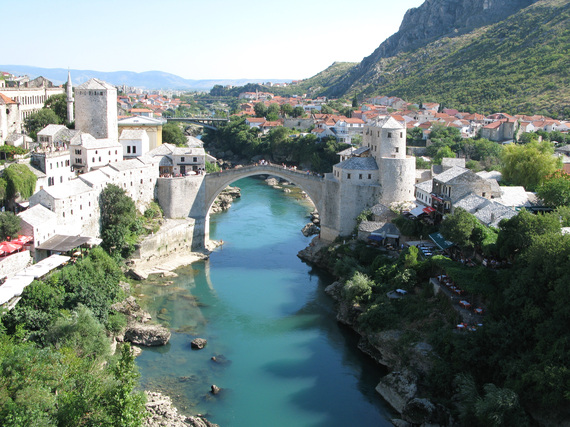 Source: Jeremy Rover, Flickr
Mostar is named after the medieval watch towers of its famous Ottoman bridge, whose majestic stone arc was reconstructed following destruction by Croat forces during the 1993 Croat-Bosniak War. Most people know Mostar as a day trip destination from Dubrovnik, Split or Sarajevo, but it is well worth staying the night to experience the millhouse restaurants lit up at night. Nearby sites include the Kravice waterfalls, seaside town of Neum and remains of the ancient Greek town of Daorson.
3) Ios – Chora, Greece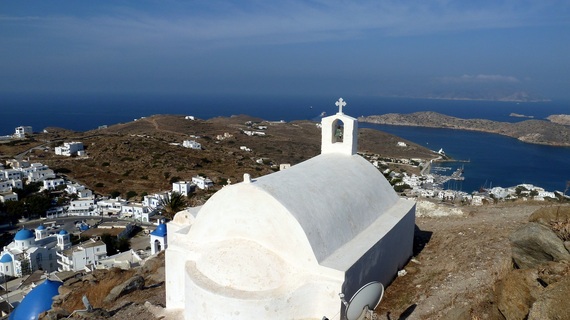 Source: Kostas Limitsios, Flickr
Like Mostar, many people know Ios as a day trip from Santorini, but it is worthwhile staying at this lesser-known but equally picturesque Greek destination, with its idyllic white houses and blue rooftops. During the day, the island boasts 75 kilometres of white sand beaches and turquoise oceans, often voted among the best in Europe. At night, Chora is a haven of winding alleyways of clothing and jewellery stores, souvlaki shops and esteemed restaurants.
4) Merzouga, Morocco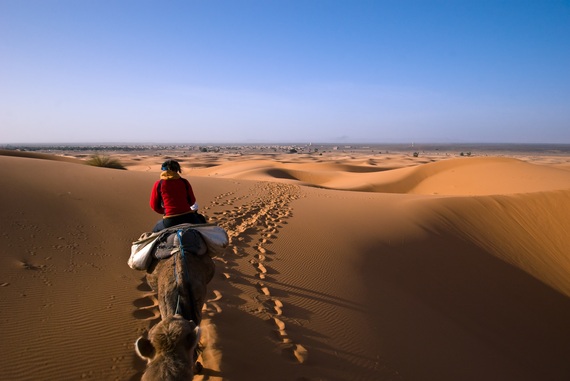 Source: Jean-Baptiste Bellet, Flickr
The second Moroccan destination in the top ten, Merzouga is less accessible than Aït Benhaddou, located close to the Algerian border in the Saharan desert. Travellers visit for Erg Chebbi, a 50 kilometre stretch of sand dunes reaching 350 metres in height. Explorers can take camel safaris to see the sun set over the dunes, listen to traditional folk and black G'naui music, sleep under the stars and experience Berber life with a local family.
5) Bhaktapur, Nepal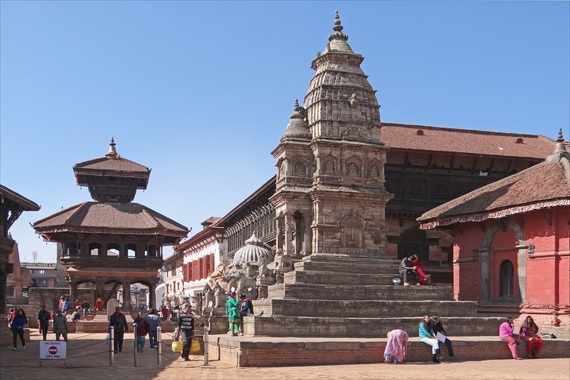 Source: Jean-Pierre Dalbéra, Flickr
The former Nepalese capital is located just 12 kilometres east from the current capital of Kathmandu, but gives the feeling of prehistoric times due to the indigenous lifestyle of the Newari community. Visitors come for the rich culture of elegant art, colourful festivals and traditional dance, not to mention the array of palaces, temples, courtyards and pagodas. Changu Narayan is the oldest temple in the Kathmandu Valley, standing at 1700 metres altitude and listed as a UNESCO World Heritage Site.
6) Megalo Papigo, Greece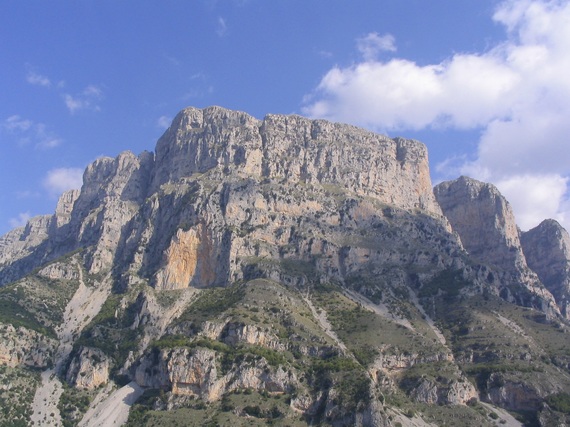 Source: taver, Flickr
A world away from the island retreat of Ios but equally beautiful, Megalo Papigo is suspended in the highest peaks of Mount Tymfi in the region of Zagoria on mainland Greece. The journey is not for the faint-hearted: after crossing the Voidomatis River bridge, cars must ascend up narrow and twisting roads. The quaint village is worth the journey, featuring stone alleys, mansions listed as national historical monuments and some of the best hiking and mountaineering surrounding the Vikos Gorge.
7) Sucre, Bolivia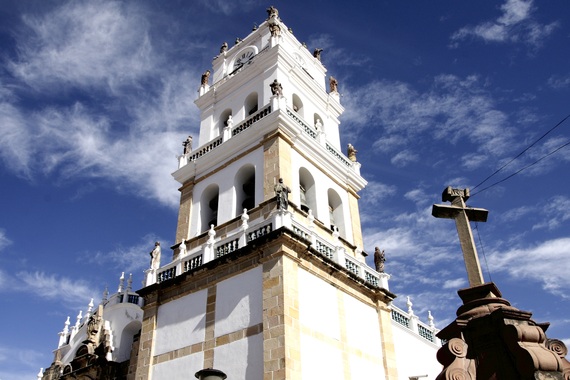 Source: Jean-François Gornet, Flickr
Sucre is renowned as Bolivia's most beautiful city and the symbolic heart of the nation – independence was gained from here in 1825. The city is a UNESCO World Heritage Site and rightly so – the countless whitewashed buildings, plazas and churches demonstrate colonial architecture at its best. Sucre is an excellent place to watch the world go by, but those more active can trek in the Cordillera de las Frailes mountains or explore nearby traditional villages.
8) Pingyao, China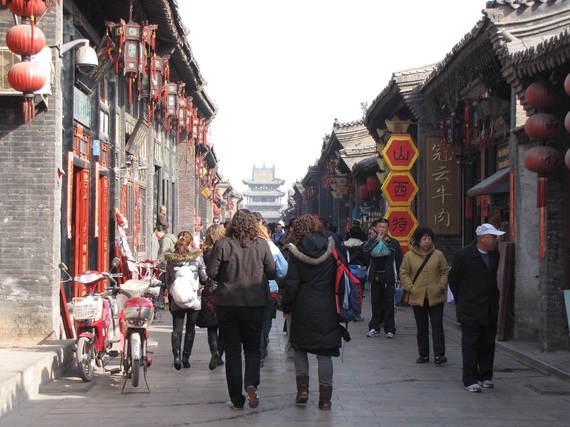 Source: Álvaro Verdoy, Flickr
Famed as the best ancient walled city in China and among the best in the world, Pingyao looks like it belongs in a period film. With its cobbled streets, red lanterns, temples and buildings preserved from the Ming and Qing dynasties, visitors can experience life in imperial China. Despite being a popular destination among Chinese nationals, Pingyao is still a residential town at heart – locals can be found going about their day-to-day lives.
9) Peneda-Gerês, Portugal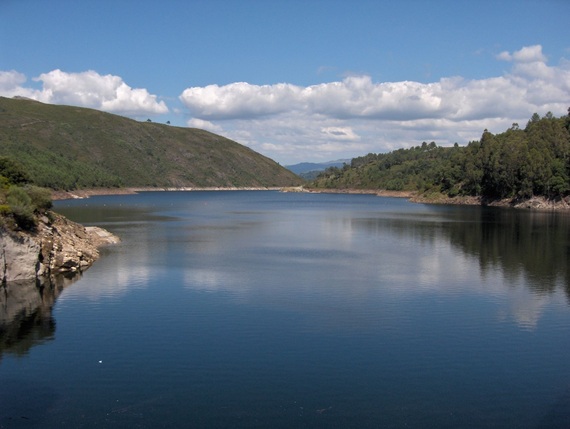 Source: Patrícia, Flickr
Peneda-Gerês is the only national park in Portugal, located in the northwest Norte region. The park spans an impressive 703 square kilometres of clear lakes, boulder-strewn peaks, dramatic valleys and oak and pine forests. Throughout the park visitors can find over 100 granite villages, which remain relatively untouched since the 12th century. Expect cobbled streets, oxen, blacksmith shops, shepherds and traditionally-dressed women. Adventure-seekers can hike, kayak and raft surrounded by the beautiful natural landscape.
10) Yangshuo, China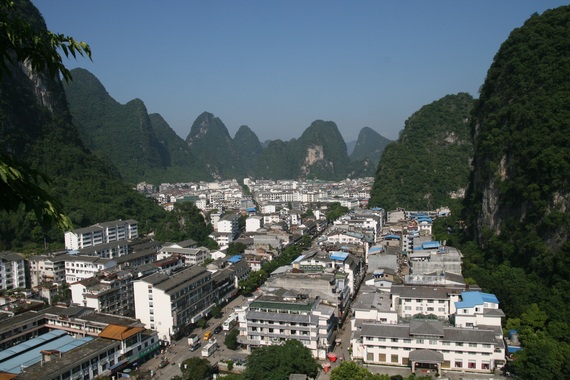 Source: Bernt Rostad, Flickr
Whereas Pingyao is rich in culture, the second Chinese city in our top ten, Yangshuo, is immersed in the natural world. Some travellers cite cycling through the rice fields with the backdrop of Yangshuo's iconic limestone peaks as one of their favourite memories of China. Yangshuo is the ideal place to relax in between excursions – world class rock climbing and bamboo rafting or cruises down the Li River are also popular nearby activities.